| | | |
| --- | --- | --- |
| Welcome | | You are not currently logged in. |
UPFFA of Ct. & Kaplan University Partnership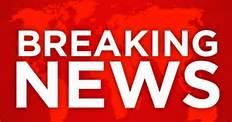 The Uniformed Professional Fire Fighters Association of Connecticut (UPFFA) is pleased to work with Kaplan University to offer members a 33 percent tuition reduction* on Kaplan University online fire science undergraduate degrees. Click here for more information.
Kaplan University now offers IAFF members
special opportunities to save time and money
on a Fire Science degree
As a member of the International Association of Fire Fighters (IAFF), Kaplan University is proud to reward your commitment with special offers and personalized support.

U.S.- and Canada-based IAFF members who enroll in an undergraduate fire science degree program from our U.S.-based university qualify for a 43 percent tuition reduction that reduces the tuition rate to $210 per credit.*

Kaplan University works closely with the IAFF to offer programs that help fire fighters strengthen their skills and prepare for career advancement.†

In addition to the significantly reduced tuition cost, here are a few more time- and money-saving advantages for IAFF members:
Learning recognition course to help translate your IAFF certifications into Kaplan University college

c

redit, plus an official review of your portfolio at no charge ($1,500 value)‡

Kaplan University scholarships for experienced government and nonprofit professionals interested in a graduate degree§

Tuition reductions for active-duty U.S. military and veterans

Potential credit for certifications accredited by the International Fire Service Accreditation Congress (IFSAC) and/or Pro Board, and National Fire Academy courses#
REDUCED TUITION FOR IAFF MEMBERS

Click here to learn more about reduced tuition rates for IAFF members. Or call us today at 866.583.6765 and visit iaff.kaplan.edu for more information.

Why Kaplan University?
We're recognized by the U.S. Fire Administration as an official Fire and Emergency Services Higher Education (FESHE) institution. Our fire science degree programs closely follow the FESHE model.

Online courses are accessible 24/7, so you can study on your own schedule.

Faculty members have years of experience in the fire science field and understand the challenges you face.

Dedicated advisors offer one-on-one support.

Upon graduation, you'll become part of a network of thousands of successful professionals.
Fire Science Degree Programs
Bachelor of Science in Fire and Emergency Management

Bachelor of Science in Fire Science

Associate of Applied Science in Fire Science
Other Degree Programs
Master of Public Administration

Master of Science in Homeland Security and Emergency Management
Though the master's degree programs listed above do not qualify for the reduced tuition rate, you may be eligible for our College of Public Service Scholarship. Additional terms and conditions apply.

APPLY NOW
Click here
for more information or call us today at 866.583.6765.
The Hundred Club of Connecticut


The Hundred Club of Connecticut is a charitable, non-profit, tax exempt organization which provides financial assistance to families of police officers, correction officers and firefighters who have died in the line of duty. The club consists of over 2400 members from all walks of life who are committed to this objective

IAFFMG Membership Drive


UPFFA License Plate Program
"AMERICA'S BRAVEST" License Plate Program. You can support the UPFFA at the State Capitol by showing Professional Fire Fighter solidarity every day!
Read More...
UPFFA Discount Power Program
    ATTENTION MEMBERS   Dear UPFFA Member: I wanted to introduce you to an exciting new program that we have developed with Discount Power, a licensed electricity provider in Connecticut.
Read More...